Our Phone Lines Will Be Down For A Few Days, Please Contact Us Via Our Cell Phones:

716-686-2280

716-696-2279



All content and photo's on this site are the sole property of Hogheaven Hedgehogs. The use of any photo's from this site is strictly forbidden without our written consent. hogheavenhedgehogs@yahoo.com 
Web Masters...Kim and Gina @ Hogheaven

Visit our other site, to view our  Hoya

Plants & Flowers  SORRY SOLD OUT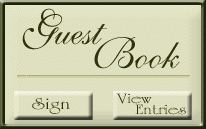 Sign our guest book and let us know what you think of our new site.

Our unique wildlife floral arrangements

Trademark and Copy Right Reserved

 Our Bullmastiff

       Puppies

Click on photos to view page

BREEDER OF QUALITY HEDGEHOGS ~~~ PROUD TO BE NEW YORK'S LARGEST USDA LICENCED HEDGEHOG BREEDER ~~ WE HAVE 40 NEW BABIES FOR SALE ~~ TO VIEW PHOTOS CLICK ON AVAILABLE BABIES

~ Please be patient we are still under construction ~  Welcome to Hogheaven Hedgehogs. We are the only USDA licensed hedgehog breeder in New York, our USDA licence is 21-B-0164, enjoy browsing through our new site.

  Were a family owned business (Hedgehog Breeders) located in Niagara Falls, New York. Our breeding stock is quite extensive, so we pretty much have baby hedgehogs available all the time. Our goal is to have a trendy unique site that is educational yet informative. But our ultimate goal is to be a top breeder of quality, healthy happy hedgehogs with excellent temperaments. 

We have many other interests and businesses. Some of which include our green house, our bullmastiffs and our unique custom made feathered floral arrangements. 

  My interest in plants (Hoya's and Ferns)  started in the mid 70's when I lived in California. After moving back to New York 12 years later,  with work and starting a family the plants got set aside. But the passion for my hoya's never went away. We now have a greenhouse filled with hoya's. To view the beautiful flowers or some of our plants we have for sale, click on the K&G hoya link. 

  Both of us, myself and my wife have always bred dogs. Personally I always raised Doberman pincher's. My wife Gina always bred shih-tzu's. We both wanted something new. Having 18 grandchildren between us, finding a breed we could trust and be comfortable with around all the children was a daunting task.  Bullmastiff's were the only logical choice. To view our last litter of bullmastiff puppy's, click on the picture of the puppy. (more coming soon)

  As well as being a hedgehog breeder, plant and outdoor enthusiast. Matching our home decor to our lifestyle has become quite the challenge. So due to frustration and aggravation, my wife Gina has designed and created a unique line of innovative one of kind originals.  Designed themes are based on wildlife, nature and the outdoors. Some Individual pieces include turkey and pheasant feather floral displays and turkey feather wall units. So If you're looking for a unique piece of  home decor, or a one of a kind floral feather creation just click on the Feather's Touch picture to the left to view some of our unique, original designs. Coming soon!

We would like to give a special thanks to Parry Gripp for the use of his song

 Boogie Boogie Hedgehog. 

~ Please be patient we are still under construction ~

 ~ A Little Bit About Us ~

Have hedgehog questions, or just want to chat about hedgehogs or tenrecs. Come join our community. Click on the above link, join cubits. org then go to Hedgehogs And friends and join our cubit.


Wholesale  Inquries

Welcome

716-298-5025


Are Hedgehogs Illegal In Your State

 Zoo's That Now Have Our Hedgehogs Or Trenec's

Abilene Zoo                       Abilene, TX

Reid Park Zoo                   Tucson, AZ

Central Park Zoo               New York, NY

Is a new Face book group intended for Tenrec enthusiasts, owners and breeders. With very limited information on Tenrecs, the more we share the more we learn. Let's compare notes on diet, housing, breeding and all things pertaining to Tenrecs.

The Roach Depot

~~~~~~~~~~

Need Feeder Roaches

Or

 Pet Roaches

Call: 716~298~5025

SOLD OUT

We Have Hedgehogs

& 

Lesser Tenrecs For Sale

We Have Hedgehogs

& 

Lesser Tenrecs For Sale

Visit Our New Cockroach Page

 Contact Us 

716-298-5025 Home

716-471-6530 Cell


HEDGEHOGS

We  have new babies available Sept. 2020.  If your interested please call us at 716/298-5025. First come first serve.

TENRECS

We are having a special on baby tenrecs, we are selling 10, 2020 new babies.  If your interested please call us at 716/298-5025. First come first serve.

2020 & 2021 Tenrec Babies Available

HUGE DISCOUNT $250.00 EACH

Must order 20 or more